Today I got an email with the subject: "Congratulations JavaOne 2016 Rock Star!". It turns out the JavaOne 2016 Ignite session was voted enough to receive a JavaOne Rock Star Award!
I was so excited, elated even!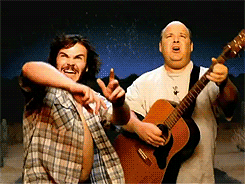 But I quickly found out that the JavaOne Rock Star lifestyle isn't as much fun as it sounds.
Being 3 hours late for a meeting, even a Rock Star can't do that.
Peeing in the corner of your office while holding a bottle of Jack Daniels, still not appreciated.
Wearing ripped jeans, a leather jacket and other than that just chest hair, is considered too casual.
The groupies? It is like answering random Stack Overflow questions, non-stop, face to face.
After each coding session, smashing your MacBook on the floor… quickly becomes expensive.