Last week, during a code camp session at work, for some reason the subject of "joggling" came up.
What is Joggling?
So what is this 'joggling'? The word joggling is a portmanteau of juggling and jogging (running).
This might sound very strange, but it is an actual sport. There are people joggling marathons (in under three hours!), they are faster while juggling 3 balls than most people (including me) are just running. I'm probably never running a marathon under three hours.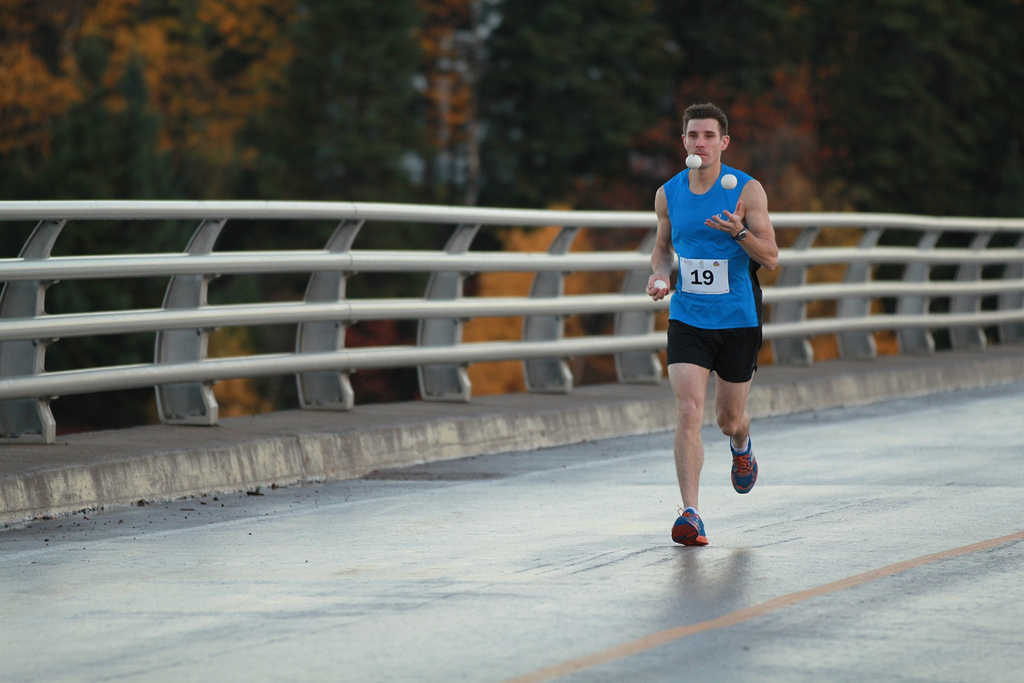 I've learned how to juggle when I was in my early teens, and it is a skill I'll never forget, muscle memory. And a couple of years ago I had an annoying knee injury which prevented me from running too far or too fast.
This is when I learned about joggling. For me it was the perfect way to still enjoy running while not pushing my knees too much. Adding the juggling (3 balls) to my running prevented further injuries, it slowed me down and decreased the distance I was able to run.
And it is great: Almost everyone gets a smile on their face when I run past them when joggling.
The challenge: Bruggenloop 2019
When I mentioned joggling to my colleagues last week they encouraged me to try it once more.
We came up with the following challenge:
On sunday the 8th of december I'm going to joggle the Bruggenloop, a 15k race while juggling 3 balls. This will be the first time I'm joggling a race and it'll be the first time I'll joggle for over an hour. I've never done more than 10k, heck, I haven't been running at all for the last 6 months. So there is quite some work to do now!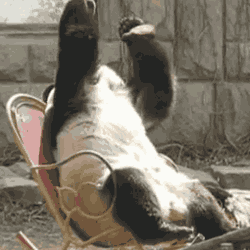 Update: I've received a decline email from the Bruggenloop organisers. So I'm going to have to come up with a plan B. This will likely be a 15k run… by myself, without anyone cheering me on, without providing all the onlookers with a smile.
Joggling for #TeamTrees
Because I'm doing this, my colleagues are donating money to #TeamTrees. This is a charity that, for each dollar, gets a new tree planted. Yes, all 100% of the donations will go towards planting new trees.
To encourage me not to give up I've created the following page Joggling4Trees where we can track the donations to my cause.
At the moment we've already collected almost 900 dollars, that means 900 new trees! Which is a freaking forest! I'm so happy with this, and encourages me to train even harder and make everyone proud!
But we can do even better… if you read this, please consider adding a few trees to this planet, every dollar helps!
FAQ
Some questions I've received about joggling:
Yes, this will probably happen a lot, you are not 'disqualified' for dropping a ball, just pick it up and continue from the point you've dropped. If a soccer player falls during a match they don't automatically lose the game, it is part of the game.
What is the worst that can happen?
Losing one or more balls. I've had this happen during a training session, one of my balls is now at the bottom of a river. RIP.
What gear do you need to joggle?
Running shoes and 3 balls, that's it.
And optionally:
Gloves (especially in december, it gets really cold/near freezing), it is hard to joggle when your hands are numb. Transparant glasses, during joggling you tend to not blink as much, and when you run in cold weather this causes a lot of tears to form. Glasses will fix this.
Why would anyone joggle….?
Here is an excellent explaination about why everyone should take up joggling as a sport:
One more time:
To support this, plant some trees: Joggling4Trees