Scrumboard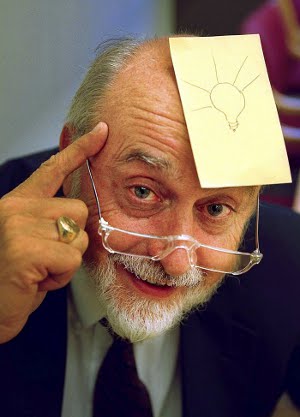 Source: wikipedia.org
Our project is doing Scrum, and one of the main aspects of Scrum is having everything clearly visible. A great example is the scrumboard, a huge whiteboard filled with Post-It notes.
Post-It notes are perfect for this; small enough to be easy to handle; sticky enough so you can post them almost everywhere. I truly believe that without the Post-It note, Scrum wouldn't be possible and probably wouldn't even exist!
The hero
This all makes the real hero of the Agile movement: Arthur Fry. After somebody at 3M messed up a batch of glue, Arthur decided to add that glue to a piece of paper, creating the first Post-It notes.
Join us
This invention is much more important than the toilet, or wheel, or penicillin…! Celebrate and make the world aware of this unlikely hero, join us and celebrate Arthur Fry Day, this March 16th!